Today we are delighted to announce that submissions are open for the Tencent GWB Game Awards 2020. This is a competition for new and in-development indie games that show creativity, inspiration and innovation. We have a LOT to announce, and we will be rolling out new information over time, but today we'd like to talk a little bit about the awards, what we're offering, and how you can participate.
The GWB Game Awards has been running in one form or another for a couple of years now, and we're proud of how it has grown. Among last years winners (and semi-finalists) were some real stand-out games. However, the indie industry is TOUGH, and simply bringing attention to great games isn't enough – that's why after the 2019 awards were complete, we sat down and thought about how we could improve the whole event for everyone involved. We decided on a few key points:
1. Promotional assistance needed to be truly global. We wanted to make sure that winning games received attention in China, in the US, in Europe, in South America, and so on.
2. Devs like free publicity (who doesn't?!), but if they're going to spend time and effort submitting builds and materials for review, they want to make sure it is worth their time. As a result, we needed guaranteed prizes on offer – prizes that would have a positive impact on the development of a game and make life in the team easier.
3. Indie devs aren't always flush with cash – submission and participation needs to be painless and free. So, we redesigned our website and have allowed developers to create an account on our site, where they can submit games without hassle and also follow the progress of their game through the awards.
So, with the above points in mind, we set about expanding the awards, redesigning the website to be clearer and easier to use, and also worked to create a larger prize pool that would appeal to all devs out there. We're not announcing everything today, but we'll start by mentioning a few things…
Partners and Prizes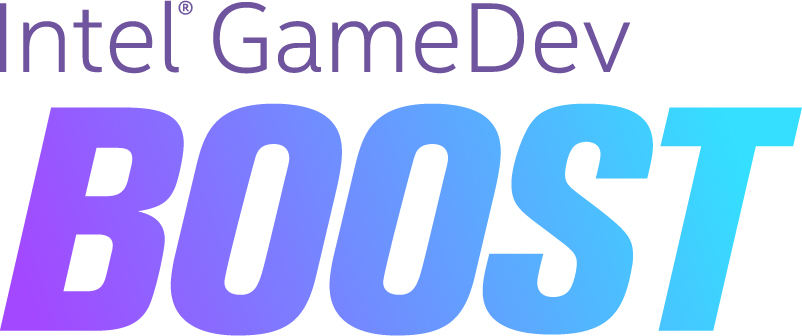 One of our major partners for this year is Intel GameDev Boost program. They have agreed to work with us here at Tencent GWB to provide support for developers. This support will come in a few forms. Firstly, there's promotional support – winning and selected games are eligible for support from Intel's marketing programs. They have a reach of more than one million social followers which, when combined with promotion Tencent GWB will be doing, will give developers a huge platform from which to show of their games. A platform which includes the Chinese market.
There will be 6 main winners in the awards consisting of 3 bronze award winners, 2 silver winners, and 1 gold Grand Prize winner. However, Intel GameDev Boost and other partners will also have partner categories. To be eligible for the Intel category, you only need to do one thing – submit your game for certification testing to make sure it Runs Great on Intel Technology. Once you've done that, your game is not only eligible for a bronze, silver or gold place, it might also be selected by Intel as the winner in their category.
But that's not all they are offering. They have also kindly offered to provide EVERY winning game in EVERY category with computer hardware. That means, free computer hardware for every team regardless of what category they win in, whether it's a bronze place or a partner prize. We're going to be talking specifics about the hardware on offer sometime in the near future, so stay tuned to that for more details.
Beyond this, Tencent GWB are offering a cash prize of $5000 for the Grand Prize winner. We have also put together a panel of industry heavyweights to act as a guest judging panel for that Gold Prize, which will put your game in front of some of the best and brightest around, if you make that cut.
But wait, there's more...
We haven't talked about our other partners and what they are offering on top of the prize pool we've mentioned so far. Rather than throw too much information at you in one go, we'll be talking more about other prizes and categories in the coming weeks and months.
However, while we do that, it's important to start getting submissions in as the submission period will close at the beginning of June.
Our Advantages
As anyone who has been watching the news of late will know, multiple industry events have been cancelled or postponed in recent weeks. Unfortunately, this will have a knock-on effect to developers for whom these events were an opportunity to show off and pitch their games, or who wished to participate in competitions running during those events.

The GWB Game Awards has been designed to run remotely – submission is online, judges will be sent games in their category to evaluate – and so we are not tied to any particular industry event. There's no travel, there's no hotels, there's no cost or risk of losing money. This gives us an opportunity to support the indie gaming industry in a very difficult time.
Platforms, Links and Submission
So, if you're interested, what's next?
Go to https://gwb.tencent.com/awards and submit your game. We're mainly looking for games that have a PC and / or mobile build. Then, we'd recommend making sure your game runs well on Intel to make sure you're eligible for their category right from the start.
Then, make sure you follow our Twitter channel @TencentGWB and also both @IntelSoftware and @ inteldeveloperzone for any updates. We'll be notifying developers of most news on our Twitter channel, so that's the place to keep an eye on. If you're more of a Facebook person then https://www.facebook.com/TencentGWB/ and https://www.facebook.com/IntelDeveloperZone/ are the places to look.
Summary and Conclusion
So, in summary, if you take part it costs you nothing, and you could gain:
1. Global promotion from two of the biggest companies in the gaming industry
2. Visibility of your game among experienced industry figures from around the world
3. Computer hardware (for every team!)
4. A cash prize
5. A cool winners logo to stick on your steam page.
And more, as we continue to unveil more about the awards.
If you are a developer who has questions that aren't answered here or on the awards page, send an email to gwbcontact [at] tencent.com. For press and partnership enquiries, email michael_britten [at] tencent.com.
Thank you for your time. We hope to see you soon.