Game without borders, defined by you
Every year we run a competition to find upcoming games that shine above the rest. It's not about the size of the team or budget – it's about passion, quality and creativity; the GWB Game Awards competition is open to all. Submit your game for consideration, and you could win in your respective field.
A chance to enter the global spotlight
Games that participate in the GWB Game awards can be considered for all services offered in the GWB Support Plan. Beyond that, we want to make sure that every winner walks away with something guaranteed. This year we have worked more closely than ever with our industry partners to offer the best set of prizes yet. We are happy to announce that our primary partner this year is the Intel Game Dev BOOST program, and they have generously offered to support international developers alongside us.
We're looking for the best and most innovative games in each category. They don't need to be finished, or perfect, but they do need to be special.
Awards Categories
x1

- Gold Prize -

$5000, Mini PC and More

x2

- Silver Prize -

Mini PC and More

x3
‍

- Bronze Prize-

Mini PC and More

- Intel® Xe -

Architecture Award
Guest Judges
Kate Edwards

Geogrify - CEO
Global Game Jam -
Executive Director

Roger Chandler

Intel - VP/GM Visual
Computing Software

Mark Brown

Game Maker's
Toolkit

Michael Futter

F-Squared - Founder, Author and Journalist
Case Studies: 2 years, 8 international winners, 3 examples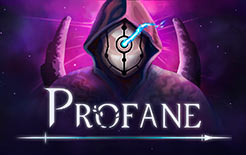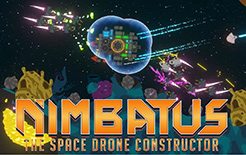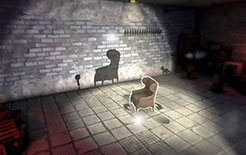 2018 GWB Award Winner (Game Innovation Award) Nimbatus by Stray Fawn Studio. In 2018 the award was called the Game Innovation Award and we only chose one international game to receive it. Nimbatus stood out to us for the way it blended genres and play-styles and were impressed that it was being made by a young and exceptionally talented team. It took a long time, but Nimbatus is now on its way to the WeGame platform.
2019 GWB Award Winner (Best Action Game) Profane by OverPowered Team. Winner of Best Action Game in 2019, Profane is the work of a small team from Madrid. Around a month after the awards were announced, Profane was released on Steam. The Tencent GWB Game awards were their primary source of exposure in the region and the result was that 20% of their sales in that opening period came from Chinese users. Then, thanks to the efforts of the team, their publishers, fans and Tencent GWB, Profane went on to the Top 100 in the indieDB Indie of the Year 2019 competition.
2019 GWB Award Winner (Best Puzzle Game) In The Shadows by Playbae. Winner of Best Puzzle Game in 2019, after picking up a GWB Award, Playbae went on to win the Most Innovative Game Award at Indieprize, during Game Daily Connect Asia 2019.
THE AWARD PROCESS
Feb. 2020

SUBMISSION PERIOD OPENS

Aug. 2020

SUBMISSION PERIOD ENDS

Sept. 2020

NOMINEES ANNOUNCED

Oct. 2020

WINNERS ANNOUNCED AT THE GWB GAME AWARDS CEREMONY
After the submission period begins, you will need to submit your game, along with required materials, via this website. After we receive your game, we will contact you. If you're unsure whether we've received your game, email us at gwbcontact [at] tencent [dot] com.
Before entering it is recommended you check the [rules] page and it is also worth noting that games that have applied to the Support Plan are still eligible to participate, so if the submission period hasn't started yet and you're interested in working with Tencent GWB, why not [submit] your game early?
The Intel® Xe Architecture Award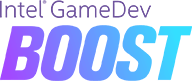 The Intel GameDev Boost team are proud to not only offer hardware for every winning team, but also sponsor an awards category. For teams to be eligible for the Intel® Xe Architecture Award they should submit for certification testing with the Runs Great on Intel Technology tools to verify compatibility. And...that's it! If you submit for certification testing, you are eligible.