Announcing the 2020 GWB Game Awards Final Shortlist
We're delighted to be able to announce the final shortlist for the 2020 GWB Game Awards. We received hundreds of entrants this year and narrowing it down to only a handful of games was a nearly impossible task. However, on this shortlist are 21 games that we believe display not only creativity but show some of the best that indie gaming has to offer.
The List
The 21 games that enter the final round are (in alphabetical order):
Bounty Battle
A multiplayer 2D fighter, in Bounty Battle you can pit your favourite indie heroes against one another! The fighting roster takes 30 characters from beloved indie titles, including: Dead Cells, Battle Chasers: Nightwar, Darkest Dungeon, Steamworld Dig, Owlboy, Axiom Verge and more.
The game features multiple game modes, a minion system and a wide range of arenas. It releases on September 10th for PC and consoles.
Steam:https://store.steampowered.com/app/860900/Bounty_Battle/
Cloudpunk
Cloudpunk is a single-player story and exploration-based neon-noir. As Rania, a delivery driver on the first day of a new job, you must fly between the skyscrapers of the cyberpunk city of Nivalis, discover hidden locations and secrets, as well as unravel the conspiracies and mysteries that surround you.
Already released for PC, Cloudpunk launches on Nintendo Switch, PlayStation 4 and Xbox One this October 15th!
Steam: https://store.steampowered.com/app/746850/Cloudpunk/
Danger Scavenger
Danger Scavenger is a fast-paced action game which, like Cloudpunk, has a cyberpunk theme. Gameplay wise, Danger Scavenger is a fast-paced action roguelite where you must battle atop skyscrapers for loot and upgrades.
Currently in early access on Steam, Danger Scavenger features 4 unique Scavengers to choose from and can be played solo or co-op.
Steam: https://store.steampowered.com/app/1169740/Danger_Scavenger/
Dwarfheim
An RTS game with a strong co-op and team component. In Dwarfheim, players will choose from 3 classes and work together to develop their Dwarven Clan. Gather resources, expand your city and defeat the constant threat of feral trolls. Ultimately, you'll need to crush all rival clans before you can reclaim Dwarfheim, ancestral home of the dwarves.
The game also features single-player modes such as survival and sandbox.
Steam: https://store.steampowered.com/app/977650/DwarfHeim/
Good Company
Good Company is a tycoon management game about founding a robot manufacturing empire. Grow your business; hire staff; automate production lines and optimize their output; invent new products and profit in an ever-evolving market.
Currently on Early Access on Steam, players can build their own company in a campaign mode, bonus challenge levels and in Freeplay.
Steam: https://store.steampowered.com/app/911430/Good_Company/
Grand Mountain Adventure
Strap on your skis or snowboard and explore a mountainous open-world. Find the biggest cliff drops in the backcountry, freeride down a steep chute, try to clip the gates in a slalom track, or just cruise around the mountains. Complete the different challenges hidden around the mountain to unlock lifts and reach new areas of the ski resorts. Or take a break, enjoy the scenery, and find your own path down the mountains filled with avalanches, angry bears, deep forest, and sleepy mountain villages.
Available on Android now, the game will also be released on Steam in future.
Steam: https://store.steampowered.com/app/1247360/Grand_Mountain_Adventure/
Hellpoint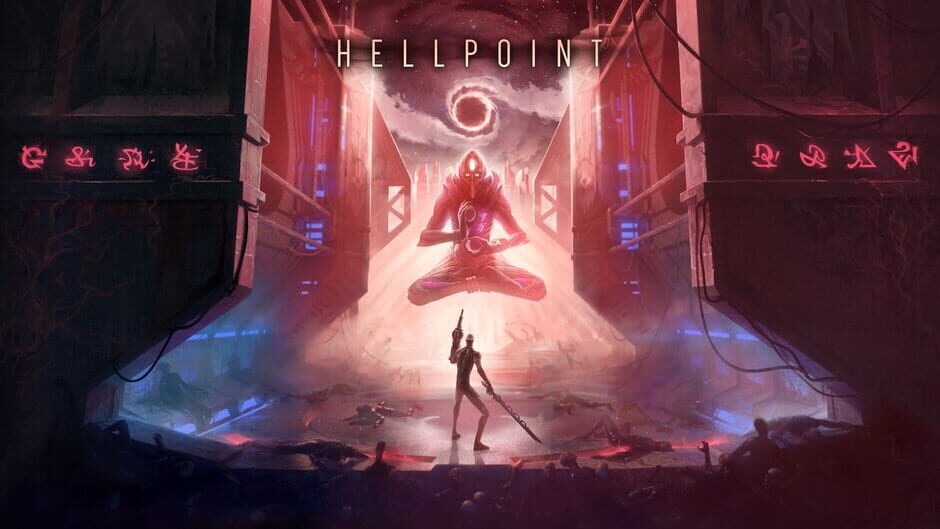 A dark and deadly souls-like Action RPG, Hellpoint places you aboard a derelict space station full of secrets and terrors. Fight dreadful creatures, face the Cosmic Gods and unravel their twisted story. Should the challenge be too great, play with a friend in local or online coop. Players can choose from a wide variety of melee and ranged weapons, as they get to grips with Hellpoint's unique take on the genre.
Available on PC, Mac, Linux, Xbox One & PS4 now.
Steam: https://store.steampowered.com/app/628670/Hellpoint/
Liberated
An action-adventure game that unfolds across the pages of a comic book. Liberated blends the art of hand-drawn graphic novels with interactivity and side-scrolling action. A game set in a cyberpunk near-future dystopia, Liberated allows players to uncover the story from multiple perspectives.
Available on PC and Switch now.
Steam: https://store.steampowered.com/app/875310/Liberated/
Lost Ember
Mooneye Studio's Lost Ember is a visually-striking journey into the remains of a fallen world. Players can possess a range of different animals, allowing them to dive into deep waters as a fish, fly at lofty heights as a bird, dig underground as a mole or even climb steep cliffs as a mountain goat!
The game is already released on PC, PS4 and Xbox One.
Steam: https://store.steampowered.com/app/563840/LOST_EMBER/
Orange Cast
Orange Cast is a Third-person Sci-fi action shooter that sees players traveling through space as an elite trooper, exploring planets and protecting colonies. Defeat cunning enemies and bosses across alien planets using the variety of weapons at your disposal. Currently unreleased, you can wishlist the game now on Steam.
Steam: https://store.steampowered.com/app/1194050/Orange_Cast_SciFi_Space_Action_Game/
Overloop

Overloop is a pixel art puzzle game which builds its puzzle mechanics around the idea of cloning. Fire your clone gun to make copies of yourself then use those clones as stepstools, to hold down trigger plates, or to block laser beams. Featuring charming pixel art and "exploding bad guys", you can wishlist Overloop now.
Steam: https://store.steampowered.com/app/720660/Overloop/
Peaks of Yore
Quite possibly the most visually distinct title in the 2020 awards, Peaks of Yore is a peak-bagging adventure, set in the late 19th century, which tasks the player with travelling around the region to climb challenging peaks while logging progress in their journal. Take in the picturesque views of nature, rendered in the style of turn-of-the-century mountaineering photos.
Download and play the demo for free at https://andosdev.itch.io/peaks-of-yore
Quantum Leap
Quantum League is a multiplayer FPS with a unique twist – it's a Time-Paradox Shooter; a competitive online FPS where you are battling within a time loop, tactically teaming up with your past and future selves in 1v1 and 2v2 matches. Quantum League is available right now in Early Access.
Steam: https://store.steampowered.com/app/651150/Quantum_League/
Raji: An Ancient Epic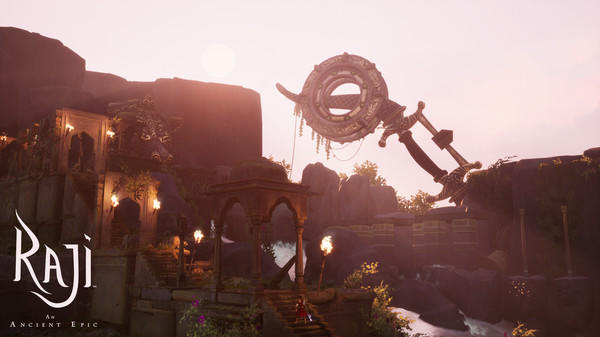 Raji: An Ancient Epic is an action-adventure game set in ancient India. Players take control of Raji, a young girl chosen by the gods to stand against a demonic invasion. It features gorgeous visuals and tactical combat. Raji is out now on Switch and is coming to PC in the near future.
Steam: https://store.steampowered.com/app/730390/Raji_An_Ancient_Epic/
Red Solstice 2: Survivors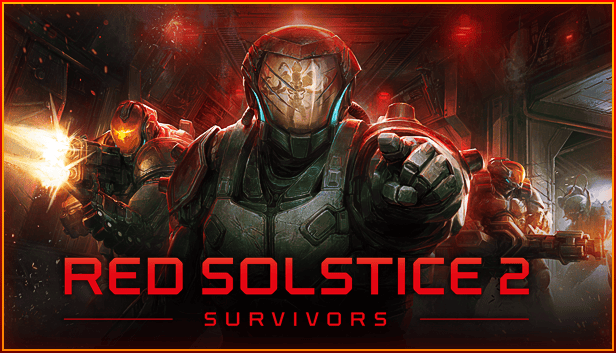 Red Solstice 2: Survivors is a real-time tactical shooter. Play solo or with up to 7 friends, as you fight to secure areas. Then, research upgrades, share resources and work together, or alone, to ensure the survival of the human race.
Red Solstice 2: Survivors can be wishlisted now.
Steam: https://store.steampowered.com/app/768520/The_Red_Solstice_2_Survivors/
The Last Friend

A gorgeous, cartoon-styled tower defense with a canine spin! In this action game you are tasked with saving man's best friends (dogs) from hordes of relentless enemies. The Last Friend combines tower defense with beat 'em up mechanics and also lets you team up with the doggos. It can be wishlisted now.
Steam: bit.ly/TLFSteamPage
The Otterman Empire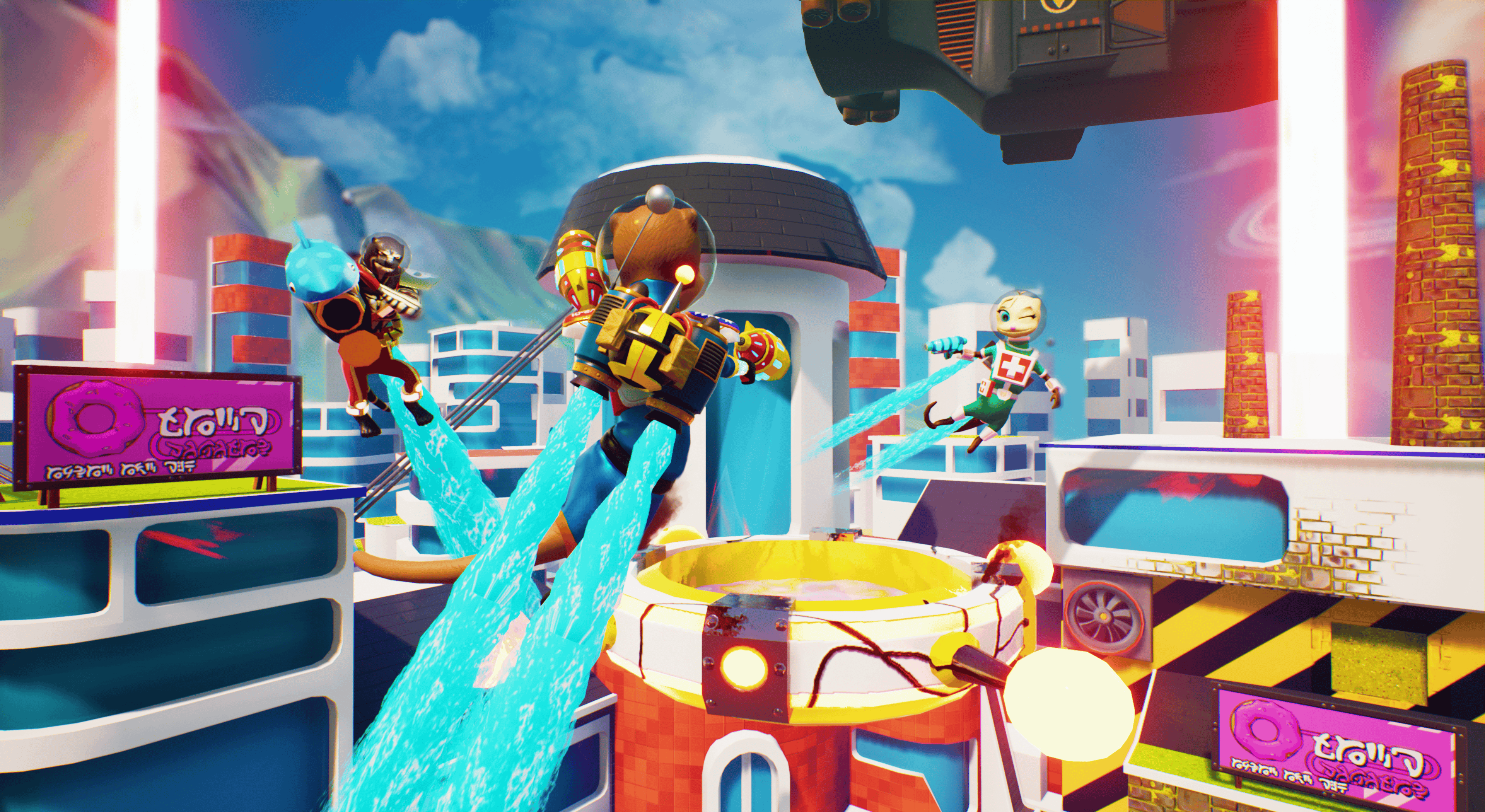 Journey through Otter space using your jetpack in this quick-fire party shooter. Playable by one to four players, build your team and fight across a variety of game modes, including both competitive PvP games and a co-op campaign. The game is out now for PC, Switch and Xbox One.
Steam: https://store.steampowered.com/app/1016940/The_Otterman_Empire/
The Riftbreaker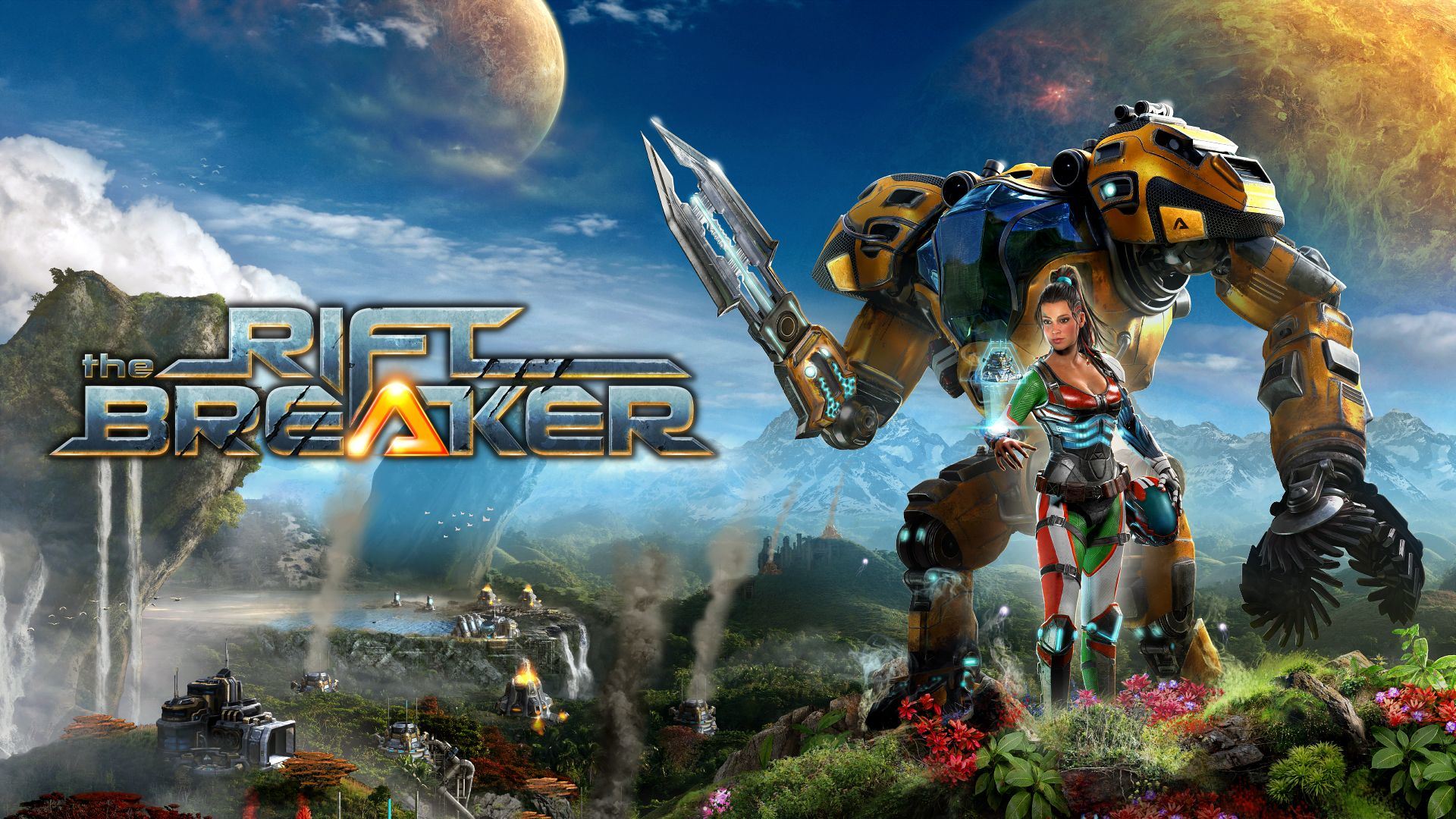 The Riftbreaker is a base-building, survival game with Action-RPG elements. You play an elite scientist/commando inside an advanced Mecha-Suit capable of dimensional rift travel. Hack & slash countless enemies. Build up your base, collect samples and research new inventions to survive.
Steam: https://store.steampowered.com/app/780310/The_Riftbreaker/
Valfaris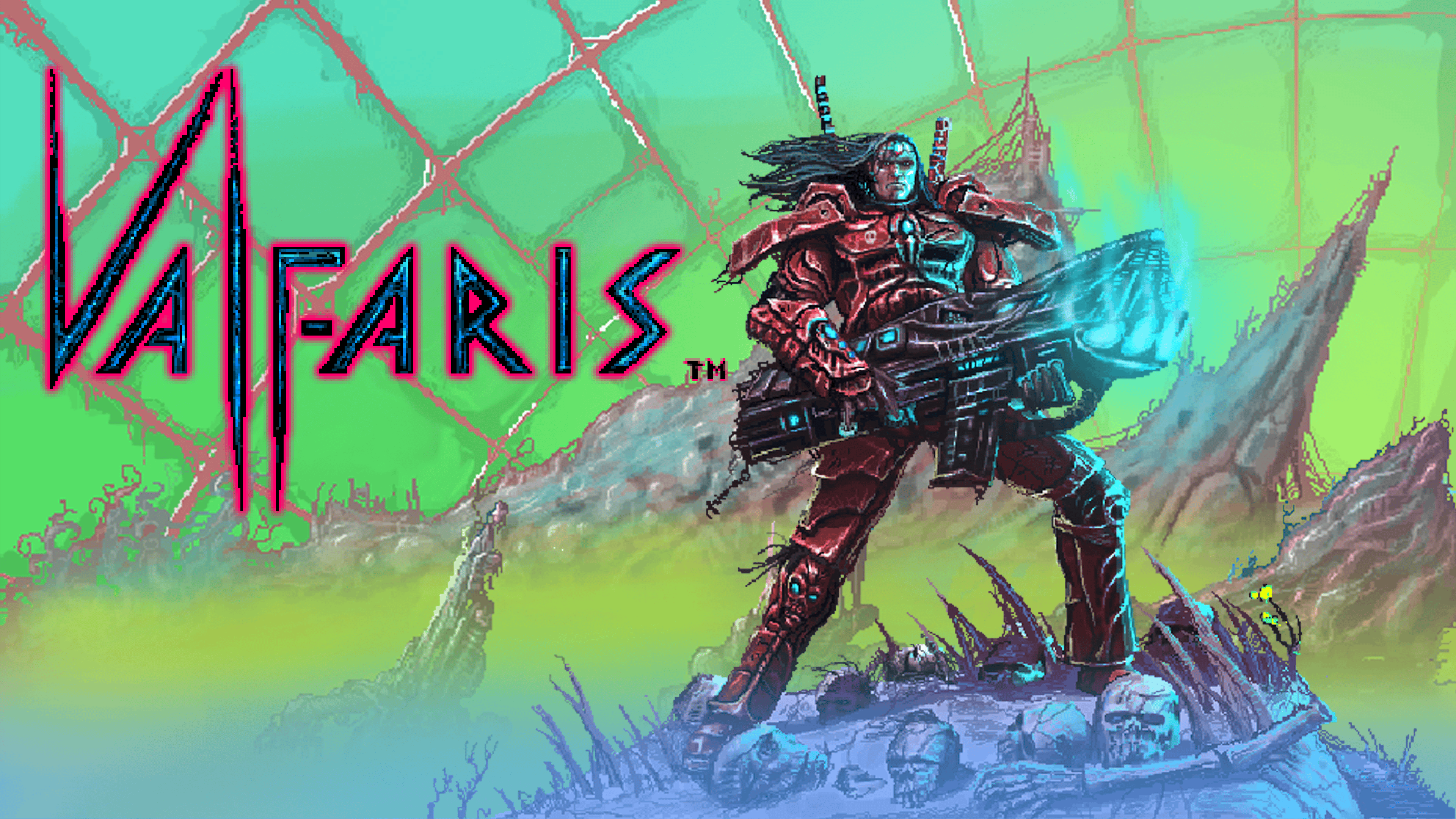 Valfaris is a game which takes side-scrolling Contra-esque action-platformer mechanics and infuses them with a Heavy Metal pixel art aesthetic. Run, shoot, jump and bang your head to accompanying metal soundtrack. Valfaris is available for PC, Switch, PS4 and Xbox One.
Steam: https://store.steampowered.com/app/600130/Valfaris/
Wing of Misadventure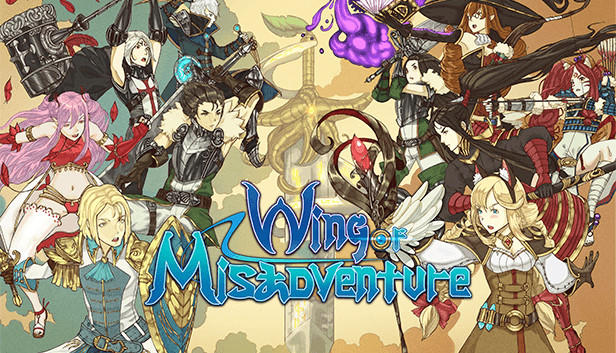 Wing of Misadventure is an upcoming free-to-play MMORPG created in RPG Maker, featuring a unique art style, carefully crafted loot system and fast paced combat style. With a class system, summonable pets, multiple races and regions to explore, Wing of Misadventure is one of the most ambitious indie games we have seen this year. Wishlist now.
Steam: https://store.steampowered.com/app/677810/Wing_of_Misadventure/
Zelter
An action-survival game set during a zombie apocalypse. Use your skills to craft tools for both survival and defense, get your own farm going, and turn your home into an impenetrable fortress. Then, go out to save lives and gather loot. Zelter's cute pixel art mixed with it's frantic speed and combat help it stand out. Wishlist now.
Steam: https://store.steampowered.com/app/1193340/Zelter/
Partner Prizes:
Our partners at Intel GameDev Boost and Tencent Cloud also have a selection of games to choose from, so the final list of winners may include one or two games not on the shortlist above once partner categories are accounted for.
What's next?
Now we need to pick the winners. All winners (1 Gold, 2 Silver and 3 Bronze, plus partner prize winners) will receive Intel hardware, while the gold prize winner will also receive a cash prize. The best 5 games (according to our internal judging panel) will be sent to our international guest judges who will pick the gold prize winner, with the final list of winners revealed in October.
Keep an eye on our social channels for news and updates, as they happen.